DIGITAL MARKETING CAMPAIGNS
INTEGRATED DIGITAL CAMPAIGNS DESIGNED TO ACHIEVE A SPECIFIC BUSINESS OUTCOME
RESULTS-DRIVEN

CAMPAIGNS
Campaigns are marketing efforts that are designed to meet a specific goal. Our team's expertise targets a specific audience for a specific purpose. They're bite-sized marketing projects that aim to turn around the best possible ROI.
OUR PROCESS
During ideation, we set up milestones to keep our campaign on track. Each campaign contains specific deliverables that are designed to achieve results with individual goals. For each campaign, we follow a standard process.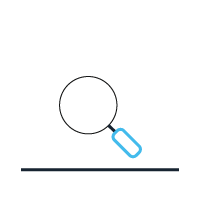 1.

DISCOVERY
We'll talk with your team about your business problems and goals. We will complete a discovery document to ensure we capture all the necessary information.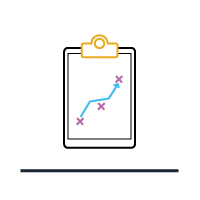 2. STRATEGY
Our account strategists make marketing recommendations in a strategy document that includes recommendations for your target audience, value proposition, deliverables and campaigns dates.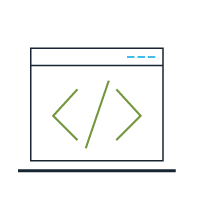 3. BUILD
Once the strategy is agreed upon, we'll get to work creating marketing assets designed to reach specific goals.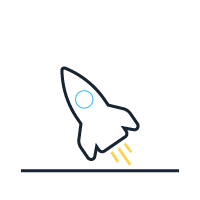 4. LAUNCH
Once assets are approved, we go live with the campaign. This includes publishing web content, posting social, and setting up paid advertisements.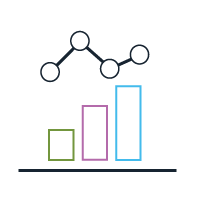 5. RESULTS
Finally, we create a custom dashboard where you can monitor the campaign at any time. The dashboard tracks key KPIs, like advertising clicks, views, or social engagement.
EXAMPLE BUSINESS PROBLEMS WE SOLVE
MARKETING SOLUTIONS
Paid Search:

Puts your website on the first page of google for relevant keywords.

SEO: Attracts people who are already searching for keywords you rank in.

Social Media: Connect with audiences outside of Google.

Web Design: Create a memorable and easily navigable website.

Content Marketing: Develops content that is relevant and encourages conversion.
MARKETING SOLUTIONS
Sales Collateral: Empower sales with customer-facing fact sheets, whitepapers, and more.

Automated Sales: Connect with clients when they expect it.

Workflows: Connect with leads when they are still hot, schedule meetings any time.

Inbound Methodologies: Turn your funnel into a flywheel that generates leads.
MARKETING SOLUTIONS
Marketing Automation: Connect with audiences when they expect it.

CRM: Track an individual's activity across all your marketing and sales efforts.

Data Management: Use reports to understand who your best targets are.

Integrations: Integrate with existing platforms like Salesforce, MailChimp and more.
MARKETING SOLUTIONS
Integrated Campaigns: Create targeted marketing campaigns that are designed to capture leads.

Conversion Optimization: Ensure your existing efforts aren't surrounded by barriers to entry.

Landing Pages: Develop web pages designed to capture lead information.

Lead Scoring: Find out who are your most engaged leads and make sales connections.
Free Downloadable Guide
How to Execute ABM with Hubspot
Learn the steps involved in implementing account-based marketing (ABM) in Hubspot Marketing Hub and/or Hubspot Sales Hub. This guide covers the steps to properly set up in Hubspot, planning templates for sales and marketing, recommended third-party integrations, and reporting tips.