WHAT IS HUBSPOT?
HubSpot is a CRM platform that is founded on inbound marketing ideology. It has hubs for everything you need in order to turn strangers into customers.
MARKETING HUB
Keep track of your contacts, capture leads, create and track marketing content.
SALES HUB
Engage leads, automate your sales process and close deals.
SERVICE HUB
Resolve customer issues quickly and generate five-star reviews.
OPS HUB
Integrate systems to create a single source for all customer data.
CMS HUB
Content management software that's flexible for marketers, powerful for developers, and gives your customers a personalized, secure experience.
THE MODERN FLYWHEEL MODEL VS THE TRADITIONAL SALES FUNNEL
Traditionally, the sales funnel is used to depict the journey a potential customer goes through. This funnel is flawed—it leaves out half of the buyer's journey.
Organizations that use HubSpot follow the inbound methodology. Now, we view the buyer's journey through the flywheel model. We use marketing to turn strangers into leads.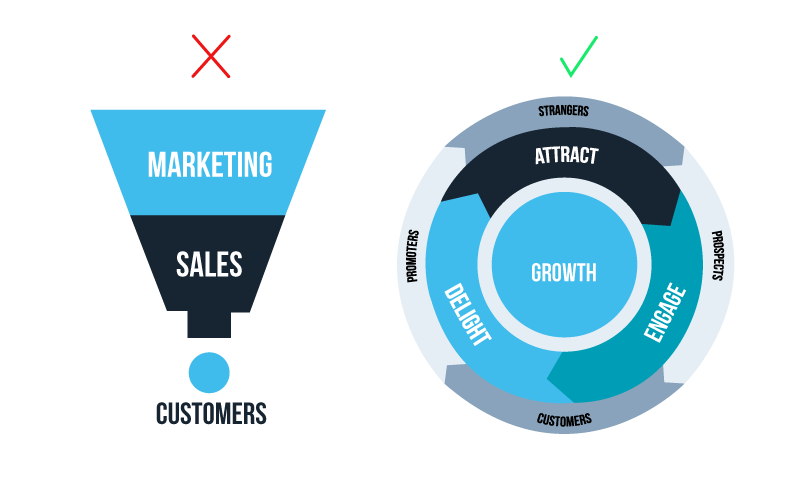 WORK WITH HUBSPOT CHAMPIONS
Every Presh employee holds at least two certifications in HubSpot.

We've successfully implemented at least one Hubspot hub for over 35 organizations

Certified HubSpot partner since 2016

Platinum-certified agency partner