On May 24th, 2016, Google announced that it added a huge slate of major changes and updates along with releasing some new features for AdWords advertisers.
Here are some striking statistics Google announced alongside all of this:
The search and advertising tools provided by Google drove more than $165 billion of economic activities in over 1 million businesses, site publishers and nonprofit organizations all over the United States in 2015 alone.
There are trillions of Google searches out of which more than 50% of them are conducted via a smartphone.
Almost one-third of the mobile searches conducted on Google are linked to location. In fact, all the location-based searches are increasing at a 50% higher rate as compared to other mobile queries.
Only two years after its launch, AdWords has gotten more than one billion store visits throughout the world.
During this announcement, Google launched four new features that every AdWords advertiser needs to know about and prepare for. These include:
Expanded text ads
Responsive ads for mobile display
Individual bid adjustment for different device types
Local search ads for Google maps and google.com
Expanded Text Ads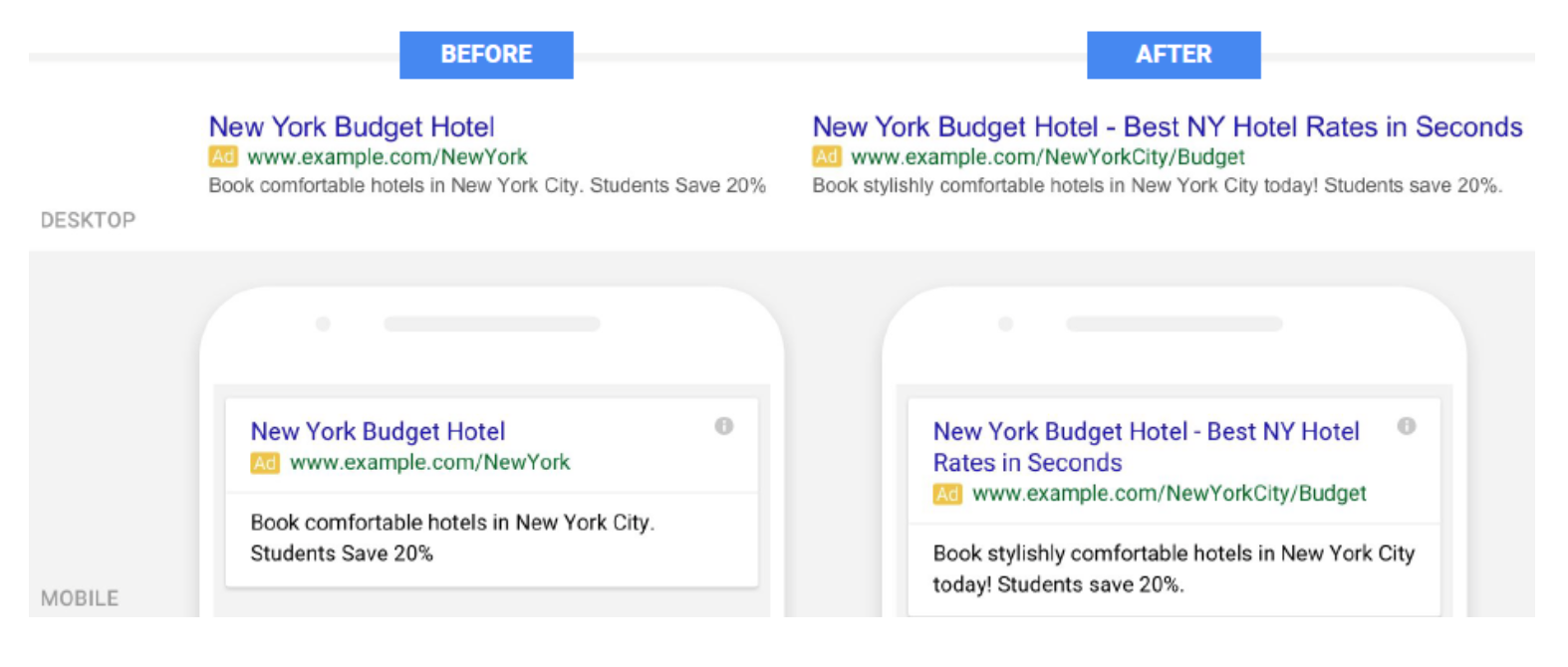 Google announced that it had taken away the right sidebar ads for this specific product launch. With expanded text ads, you will have much more room to sell you products on the SERPs with two 30 character headlines and 80 characters for the description and also an auto-extracted URL with a customizable domain path. These expanded text ads are optimized for the screen sizes of the most popular smartphones. This product is set for a late 2016 launch.
Responsive Ads for Mobile Display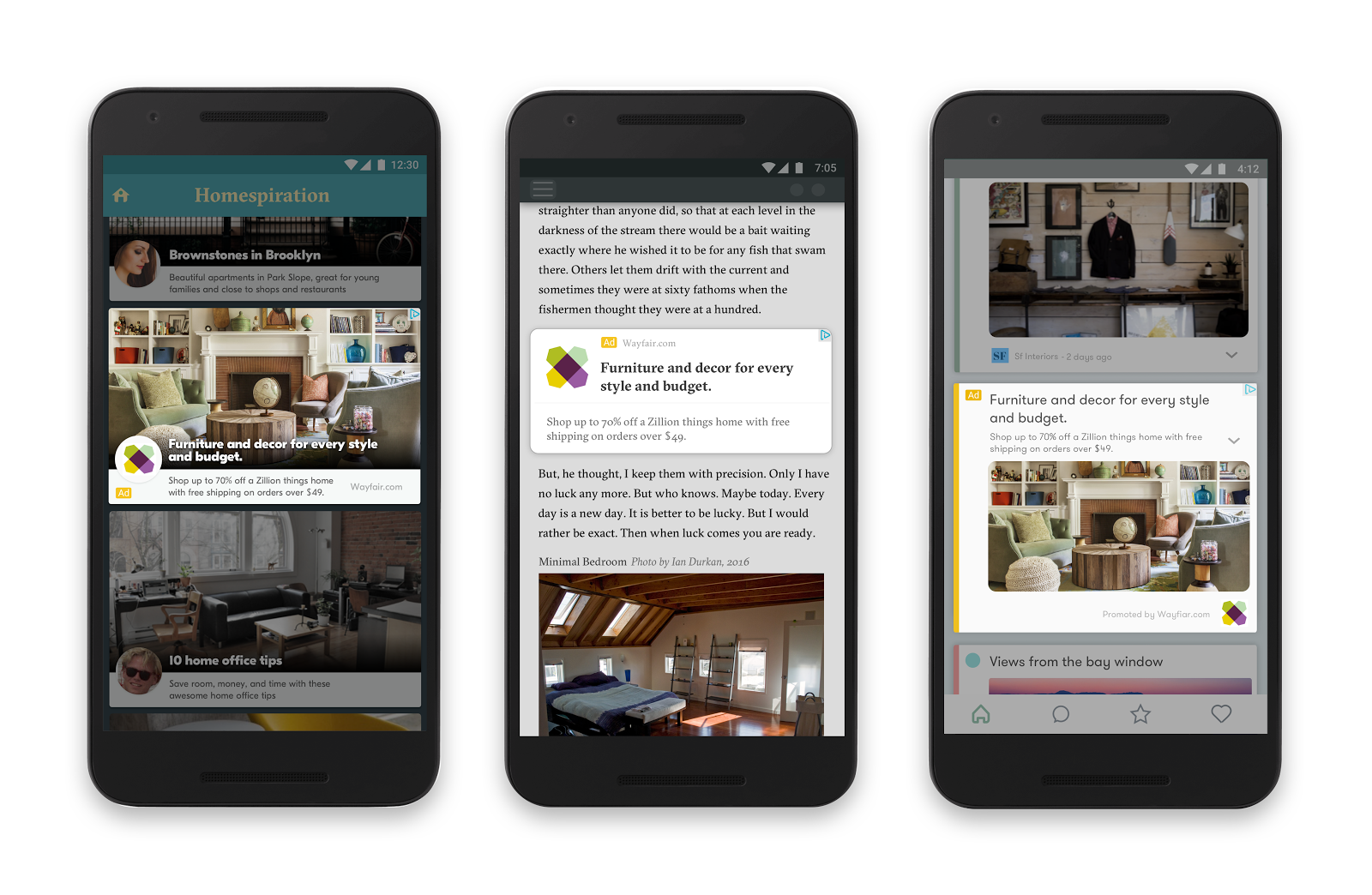 Advertisers just need to provide a headline, image, description and a URL while Google does the rest. This feature allows for an ad to adapt to the content of the site on which they appear. This way the ads will match the feel and look of the website, making it more luring.
Individual Bid Adjustments for Different Device Types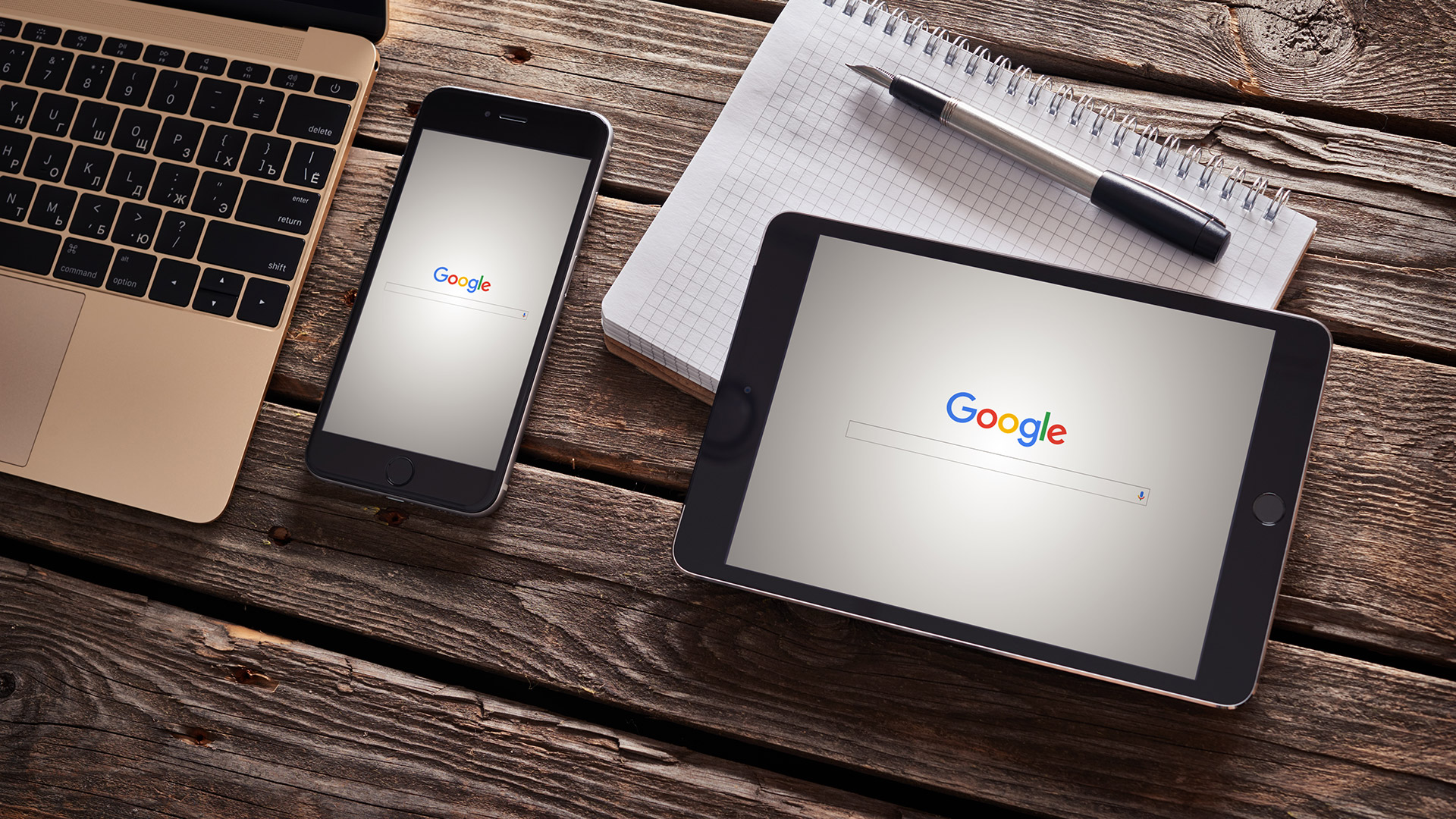 In order to control how much you pay and where you appear through different parameter searches, bid adjustments are super important. With Google's latest update, you can now adjust your mobile bids by setting a fixed percentage of how much you're willing to pay against a desktop, for example.
Now, Google has also allowed setting up individual bid adjustments according to your device type, so that you are able to bid higher or lower for desktops, tablets or mobiles. The variation can now be set up to 900%!
Local Search Ads for Google Maps and Google.com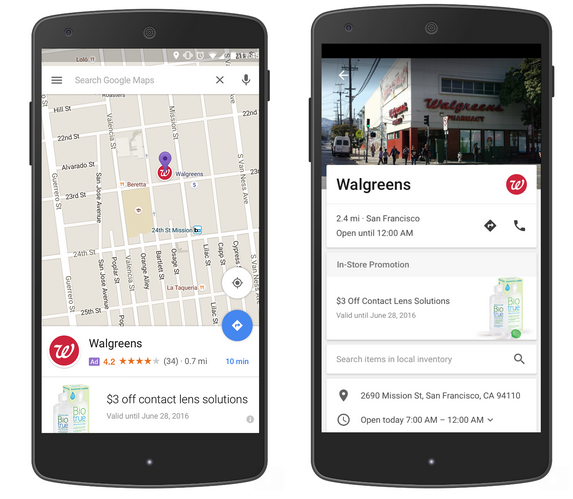 Nearly a third of mobile searches have a local intent, according to Google. The new local search ads allow advertisers which use location extensions more results while searching for products and services in that specific area. Users will also be able to view special offers and browse through an available inventory directly from the Google Maps Ad.
This announcement was an important milestone for Google as it expects many major profit increases through these tweaks. This is the first set of major changes Google is going to be making to both it's AdWords and Analytics platforms. These changes are set to occur through 2017.
Want to know where paid search fits into your inbound campaign? Check out our Inbound Campaign Checklist to find out:
{{cta('7cbf84ed-1dd5-4b89-87b5-3b2a44025889')}}