Social Media
The Use of Hashtags in B2B Social Media Strategy
For businesses looking to increase brand awareness and generate engagement, social media is an important marketing channel. This remains true even within the B2B space.
---
For businesses looking to increase brand awareness and generate engagement, social media is an important marketing channel. This remains true even within the B2B space. The humble hashtag, when used correctly, can be an asset to your marketing strategy on platforms such as Facebook, LinkedIn, Twitter, and Instagram.
Let's explore the intended uses (and common misuses) of hashtags and how you can best incorporate them into your daily posts.
Why #hashtag in the First Place?
Let's start with the intended use for hashtags. Social media platforms use hashtags as a way of tracking and grouping posts who share common keywords. By preceding a keyword with a # symbol, your post can then index in searches for that tagged keyword. This functionality allows for the creation of smaller communities or conversations surrounding those keywords rather than having to sift through all the posts just to find the ones you're interested in.
For companies focused on B2B sales, sharing thought pieces, articles, and white papers allows you to position yourself as a leader in your industry and create conversations around important topics. Using hashtags to highlight relevant topical keywords, will draw people in and encourage them to join in your conversation. The goal is for people who are interested in the specialties that your business offers, to be able to find your page easily. Proper hashtag use helps these individuals (often important business stakeholders) build trust in your social media channel, knowing you're consistently sharing engaging content that populates in hashtag keyword search results.
Hashtag Abuse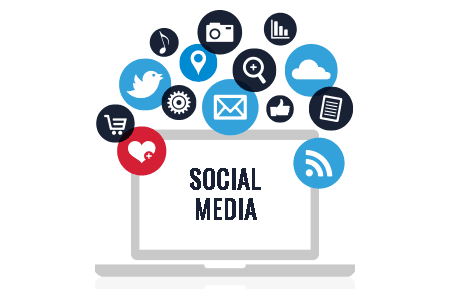 The three most common issues surrounding the use of hashtags, specifically within the B2B space are overuse, over-generalization, and proprietary hashtag adoption.
1) Using too many hashtags can be off-putting
Social media is a perfect example where learning from the B2C and consumer markets can be misleading. When you see a post that incorporates more than 5 hashtags, often all in a row at the end of a sentence, it makes the post look unapproachable and more importantly, unprofessional. Instead, focus on hashtags that matter to your industry and audience and keep it concise. Try to incorporate your hashtags into the body of your post instead of listing them all at the end. If your post mentions a vendor, partner company, or executive, be sure to tag them personally for better post visibility.
2) Overly general hashtags are often unhelpful
When deciding which hashtags to use, consider the over-abundance of content that your audience is inundated with each day. Say you're curious to see examples of graphic art created on an iPad. Using and/or searching for #iPad would produce hundreds of thousands of results! Instead, focus on specifics when it comes to incorporating hashtags for popular brands. For example, using #iPadArt will deliver a fraction of the results and cut down the time it takes to find those accounts and posts that you care about most. This applies for any service, brand, or concept you're promoting for your business as well.
3) Creating your own proprietary hashtag is a great tactic if promoted properly
One of the best ways that brands can build awareness and a loyal following is through the creation and adoption of proprietary hashtags. These are hashtags that are specific to your company that no one else is using for any other purpose. The fear for many brands is that people won't find these posts because no one is searching for such specific terms. However, through consistent posting, branding, tagging, and the proper use of general hashtags in tandem, proprietary hashtags are a great way to encourage others to tag and mention your company in their posts and build an organic following.
Overall, the use of social media channels as part of a robust digital marketing strategy is well documented in delivering higher brand awareness and customer loyalty when executed effectively. Consistent organic posting in addition to paid social can enhance brand recognition, audience reach, and customer engagement. Hashtags can be an asset to help you achieve your social media marketing goals, so give them a try in your next post!
Interested in learning more about social media strategy? Check out our guide on how IT VARs & MSPs can better navigate today's social channels