DIGITAL MARKETING, STRATEGY, AND SYSTEMS FOR IT MSPS, SOLUTIONS PROVIDERS, MANUFACTURERS, AND DISTRIBUTORS
DIGITAL SOLUTIONS FOR IT CHANNEL ORGANIZATIONS
MODERN MARKETING SOLUTIONS FOR A DIGITAL WORLD.
Presh Marketing Solutions is an inbound and digital marketing agency for IT VARs & MSPs. Our approach is different than most agencies, as our engagements are strictly focused on converting more web visitors into leads, and leveraging inbound selling techniques to help close leads into customers.
We are not a short-term agency looking for a quick win. Instead, we are looking to establish long-term partnerships with businesses that are motivated and eager to grow. With every engagement, we strive to be considered a valuable member of the internal team.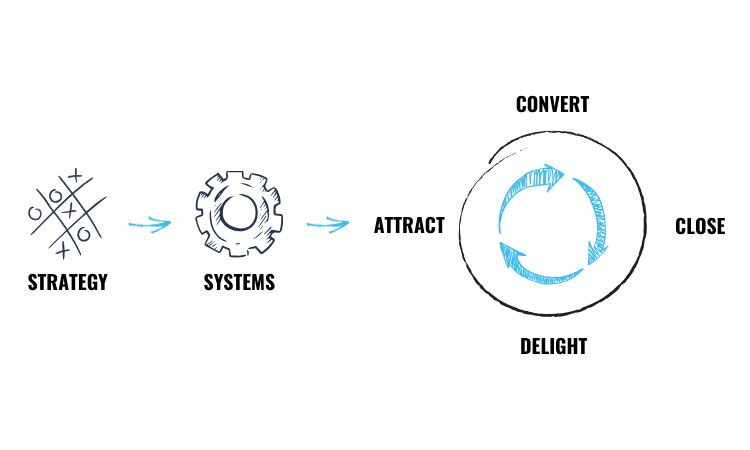 A PROVEN PROCESS BUILT ON INDUSTRY KNOWLEDGE.
We don't believe in random acts of marketing. In fact – it keeps us up at night. Imagine a football team taking the field without a plan or plays drawn up. They may get lucky here and there, but for the most part, it would be chaos and confusion. It's no different when it comes to marketing.
Our process is built on a comprehensive foundation that occurs during the beginning of our partnership. From there, we implement marketing tactics through a variety of marketing channels in order to attract new prospects, convert them into leads, close their business, and convert them into brand promoters.
THE DIGITAL MARKETING GAME PLAN FOR MSPs AND VARS.
Ready to get started right away? Download our clear guide on what it takes for IT service and solution providers to successfully present their businesses to end customer IT decision maker prospects with a six-step guide with actionable checklists for each phase.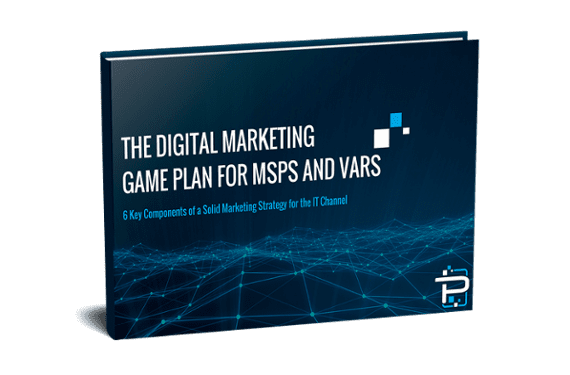 ready to take the next step?
Improvement starts with taking the first step. We're ready to chat, and we'll be honest and tell you what we think is best for you. If we're not a good fit, we will tell you our recommendation and make sure you are heading in the right direction.