Day in the Life
A Day in the Life of Presh's Account Strategist, Joe Creighton
Learn what a typical day is like for Joe, Presh Marketing's Account Strategist.
---
My role at Presh is Account Strategist. I own the relationships with the clients that my team works to drive positive business outcomes. I run the meetings (virtual and in-person), and assist our clients with converting their business objectives into marketing strategies.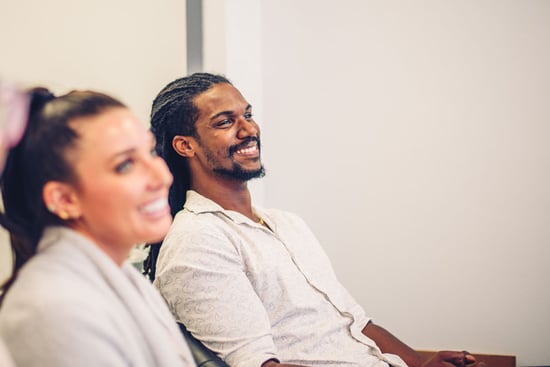 MORNING ROUTINE
My day normally begins with a run. Starting my day with physical activity goes a long way toward putting me in a positive mental state and allows me to calmly plan for the day ahead. The first part of my work day is typically reviewing emails. Since about half of my clients are in different time zones, I commonly get emails after hours. After reviewing and addressing these emails, next is our morning standup meeting.
In addition to my duties as Account Strategist, I'm also a team leader. The team consists of a Content Specialist, a Design Specialist, a Media Specialist, and an Account Manager. We meet in the morning to discuss the tasks for the day and ensure there are no roadblocks to accomplishing them.
A PACKED CALENDAR
A typical week includes about 12-15 hours of meetings, so on any given day there's a good chance I have at least two. Funny thing about those meetings…they aren't exactly the type that I can mentally check out of. They're my meetings - as in I'm running them - so I've gotta be on my game to ensure that the other meeting attendees don't check out. It's the side of virtual meetings you don't hear much about.
These meetings are typically weekly or bi-weekly checkpoint calls with clients. In most cases, we are meeting to talk strategy for upcoming campaigns, discuss in-progress content or review the status of currently running campaigns. Representing my clients are usually Presidents/CEOs, VPs/Directors of Marketing and Business Development/Sales leadership. Prep for these meetings usually involves creating a slide deck to discuss, or compiling data for KPI reporting.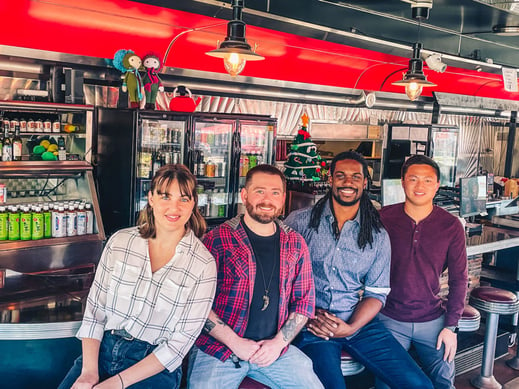 MARTEC MYSTERY
When I'm not in a meeting or prepping for one, I use that time to handle my other tasks. I take the lead on my team with martech. At any given time, we are running multiple HubSpot implementation/ optimization projects, so I'm daily building contact lists, designing visual workflows, customizing properties and building campaigns. I'm also the main point of contact when it comes to assisting our clients with their marketing tech stack, so it's pretty often that I'm messaging or hopping on a call with them to walk them through any issues they've run into. I run training sessions for our clients and their sales teams to get them acquainted and involved in HubSpot, so there's a good chance that a typical day will include one of those sessions. Outside of that, I'm reviewing client information and developing marketing strategies for them.
This position is challenging and rewarding. I'm a self-proclaimed "idea man," so any day where I can present an idea to positive feedback or show favorable results of a campaign is a good one.