Day in the Life
A Day in the Life of Presh's Account Manager, Sydney Delahey
Learn what a typical day is like for Sydney, Presh's account manager.
---
Being an account manager can sound stressful to some (and don't get me wrong, at times it can be). Luckily, I work with a great team that gets things done. Not only that, but we also joke around throughout the day to make work not so…worky.
I think being an account manager requires a person with a very type A personality, and I am no exception. A typical day at Presh rarely deviates from my routine which looks a lot like this: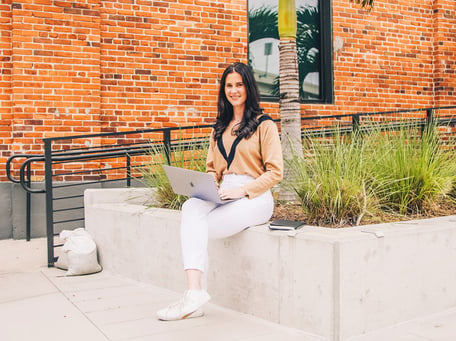 Everyday I wake up at about 6 am to usually take some type of workout class, then rush home to get to work by 9 am for my team meeting. I meet with my strategist, web designer, and videographer to go over any priorities for the day and to ensure we're on track for any timelines we may have for any major projects coming up.
Most people hear "9 AM meeting" and cringe, but our team is so close it's more like a conversation with friends where we talk about anything exciting we did over the weekend, upcoming plans, and of course pressing work issues we need to stay on top of.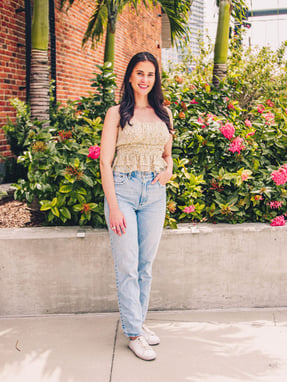 After that internal meeting, I'll check my calendar to see what clients I'm meeting with for the day and prepare agendas for those calls. I usually have my meeting agendas prepped for each call the day before, but if not, I figure out what's needed for that call and make sure I'm prepared.
My main job is keeping track of each client campaign and relay this to my team as well as each client. Between calls, I will go through our project management system to make sure all campaigns are built out and any tasks I need to assign to my team are scheduled to be executed on time. I also send a lot of emails between calls to clients and ensure they are reviewing all of the marketing deliverables before anything is going live. At 5 PM, we all start to wrap up, go over what was done and anything priority for the next day.